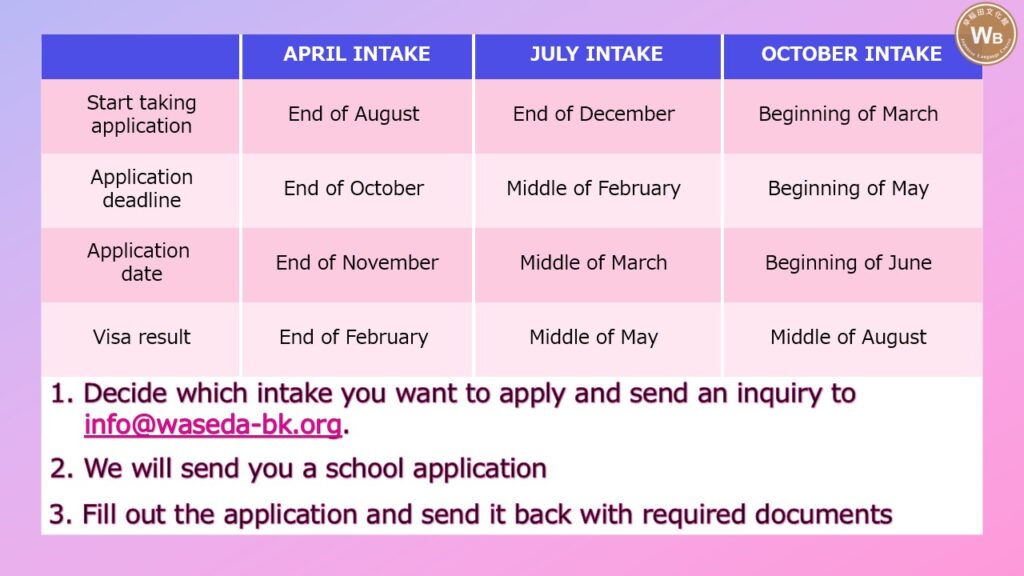 You need to apply for student visa if you are intended to study in Japan for more than 3 months. Waseda BK will sponsor your visa if you apply for a long-term course and meet our requirements.
Waseda BK requires all applicants to submit documents listed below.
A photocopy of passport
Diploma and transcript from your last education institute.
Bank statement from your financial sponsor. The bank balance should be at least 18,000 USD.
Verification of employment issued by financial sponsor's company.
N5 or above certificate or a certificate of 150 hours Japanese study
Please download this file for more details or feel free to contact us!
We will ask additional documents for following students. If applicable, please contact us for more detail.
3 years have passed after graduated high school
5 years have passed after graduated university
Age over 30
Sponsoring by yourself
Have studied in Japan before with student visa