Elective Classes
~ from animation to Japanese culture, you can experience them all at Waseda Bunkakan~
Elective Classes
The school offers various elective classes such as Animation, Japanese culture,Japanese conversation, etc. All of the students in intermediate and above level classes from the University Preparatory Course, Regular Course, and Short-term Course can attend the elective classes.
Waseda Bunkakan offers a big variety of unique elective classes along with Japanese language classes.
Let's enjoy Japanese culture together.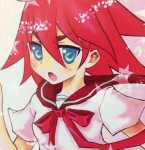 Student's work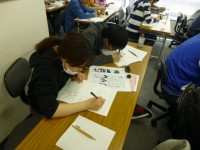 ●Animation: Professional instructors from animation colleges will help students develop various animation skills from basic sketching to 3DCG. The CG class is held in the PC room.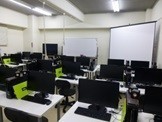 ●Japanese Culture: Here, you can experience Japanese traditional culture (Japanese tea ceremony, Kimono and Japanese sweets, etc).
●Japanese Conversation: The class offers various contents including conversation at your part-time job or natural expressions used among friends.